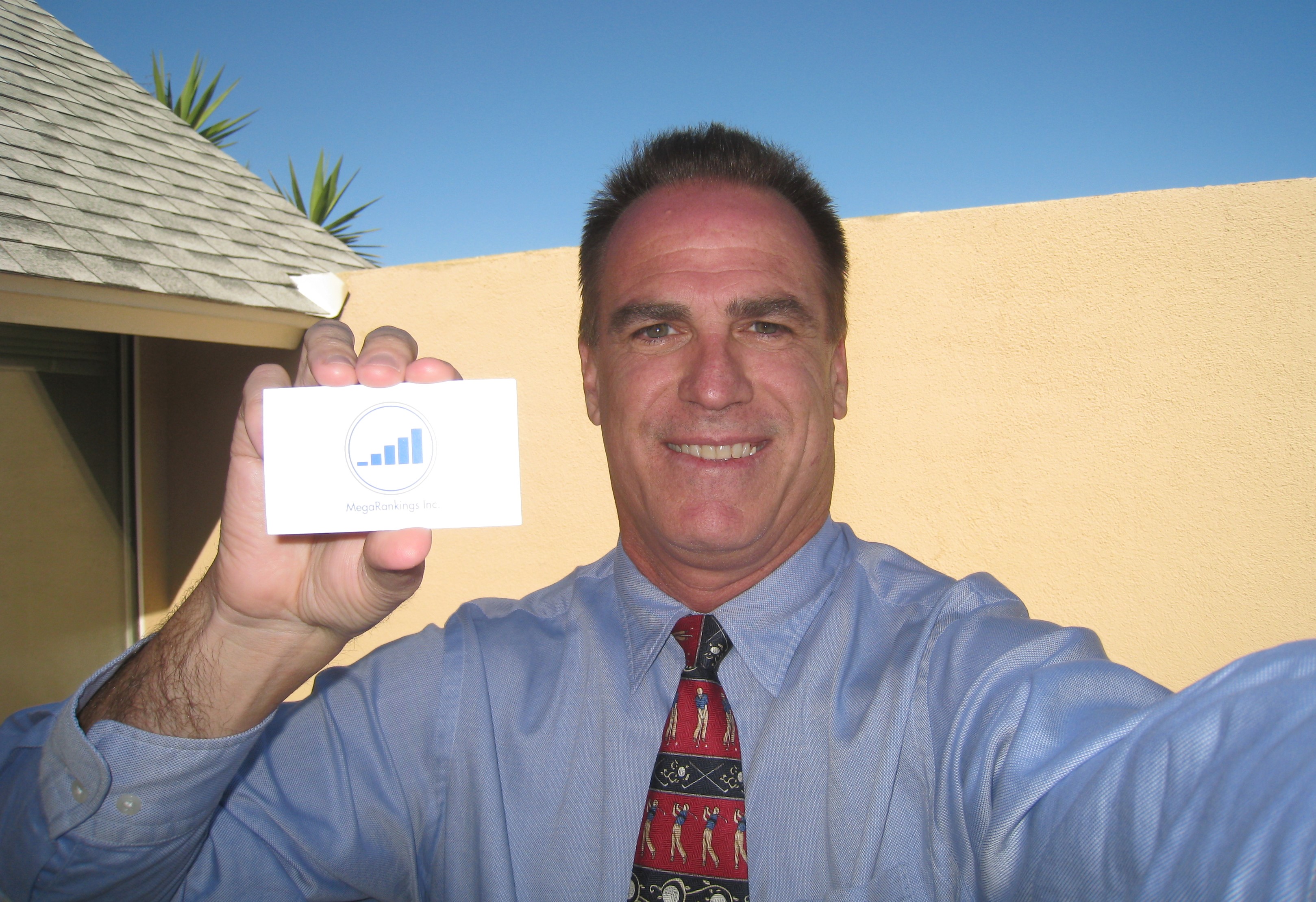 Andrew Brown – Director
Andrew Brown is a digital marketing expert, gifted communicator, talented writer and natural leader. Andrew is the creative son of an English teacher and lawyer whose bloodline is industrious and rich in leadership and entrepreneurship. Andrew is a native to the beach cities of Orange County, where he currently resides and directs MEGARANKINGS, INC. in Newport Beach, California. Andrew was fortunate to be born and raised two blocks from the ocean, where the quick access resulted in a lifelong bond between the two. Andrew attended Edison High School in Huntington Beach and was a member of his nationally ranked surf team coached by the legend John Rothrock, a co-founder of the National Scholastic Surfing Association (NSSA).
Mr. Brown's education, aptitude for business and amazing alumni reference letter See Letter led to an early acceptance to the University of Southern California's business program, two years after knocking out his lower division Business Administration units, at Orange Coast College. Mr. Brown chose USC's prestigious Entrepreneur Program as his emphasis in his senior year, which at the time was instructed by esteemed educator and entrepreneur R. Mack Davis. While attending classes at USC, Mr. Brown worked part-time for a celebrated Newport Beach law firm, with the intent of going to law school after graduation. The Entrepreneur Program, however, captured Mr. Brown's imagination of business ownership, and as a result, only took a year of law school to determine a career in law was not what he wanted after all.
Mr. Brown turned his attention toward business by focusing on a career in sales and pursuing an exciting Internet marketing opportunity that brought him to Silicon Valley, in Northern California, during the height of the ".com" boom. Andrew quickly cracked the code on closing new business and became the #1 salesmen, among his professional peers. After a couple of life-changing years for the significantly improved, the bubble of the ".com" heyday began to lose air and the Bay Area opportunity passed, not before Andrew acquired the following Letter of Recommendation See Letter. Spedia, Inc. would be Mr. Brown's last full time employment from any employer other than MEGARANKINGS, INC. The rest is history.
Andrew assembled and continues to assemble Search Engine Marketing's best and brightest optimizers, programmers and content writers and secured and went on to trademark the industries most recognized intellectual property, including the name MEGARANKINGS, INC. capitalizing on the pre-fix "MEGA" years before corporate America added it to their vernacular. He also trademarked the highly coveted logo "The Bars" and the famous phrase "LOCATION, LOCATION, LOCATION" as it pertains to Internet Search. Mr. Brown welcomed the first MEGARANKINGS, INC. client aboard, in April of 2003. Andrew is as competitive as he is creative and after 17 years, still derives thrill from positioning MEGA's client's websites, for their most important and valuable key phrases, on Page 1 of Google, quickly, and affordably.
In addition to directing MEGARANKINGS, INC. and its employees that compose Andrew's "MEGAARMY" on a national level, Mr. Brown is methodically expanding one of Search Engine Marketing's Most revered brands around the globe.
"I take achieving the highest return on investment for our client's marketing dollars and MEGA's contribution toward the development of the Internet with honor and look forward to represent the extraordinary industry of Search." -Andrew Brown
Mr. Brown still rips on a short board and surfs when the ocean calls. His other passions include golf, running, spine health, the ocean, the ocean's preservation and food. Mr. Brown is a self-taught low handicap golfer that loves to travel.